Earning Potential of 40k / yr
Have you have ever dreamed about being a stay at home mom/dad? With an earning potential of 40k annually, you can make that dream a reality.
What's Expected of Me?
At the Petz Pack, we board dogs, but we board in our homes. We provide personalized care and stick to the client's routine.
Response Time​
We cater to our client's busy schedules by responding to client request in 3 hours or less.
Team Player
We are a host family and practice friendly competition by achievements and outstanding customer service
Servant's Heart
Customer service is at the heart of our business and it is our mission to provide a guilt free boarding experience
Safety Procedures
We have developed a process that all hosts practice to minimize unnecessary risk to the client dog.
Uphold Service Promises
We promise clients that we provide trained hosts, personalized care and daily photo updates.
Co-mingling Policy
Our insurance mandates that only paying paying Petz client dogs can be booked with other paying Petz client dogs.
Do you have a friendly dog?
Do you have a fenced in back yard?
Do you have reliable transportation?
Do you have a cell phone with data?
Can you provide personal references?
Please log out of any accounts
When you make the decision to represent the Petz Pack, you are getting more than a listing service. The Petz Pack is an established business with an established reputation and client base. As a representative of the service you avoid having to start a business from scratch, learn lessons the hard way and purchase costly advertisement materials. Most importantly, you don't act alone. We are here for you and we are local.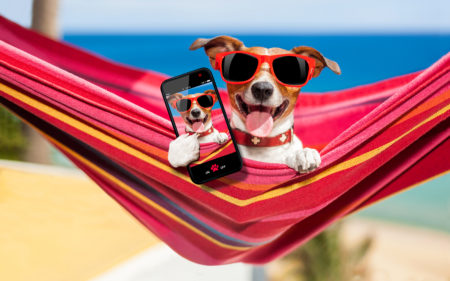 Please log out of any accounts
What drew me to the business was being able to fulfill my desire to contribute to our community in a positive way and being able to do so by providing care to peoples fur babies. Hearing clients tell me upon pick up that not once did they worry about how their pup(s) was doing, allowing for them to truly relax and enjoy their travels is the most rewarding thing. I love being able to provide that comfort to them. I love meeting breeds of dogs that I may never had the chance otherwise if not for this job. I love how I feel like I have become a part of a clients extended family. I love being challenged and the growth that comes from that. I cannot imagine having better bosses. They are always readily available for any questions or concerns that I may have. I never feel like I have someone watching over my shoulder ready to scrutinize my work. They provide the right amount of guidance and do so without being overbearing. I also know that they always have my back and will go to bat for me if or when the occasion arises. Not only are Mike and Melissa great but the other hosts are as well. They are always willing to help out in anyway that they can. Lastly, I love having the freedom to make my own schedule. I have more freedom when scheduling personal appointments and vacations. At the end of the day I love feeling like a part of a pack, if you will, that is loving and caring.
Please log out of any accounts
As an independent contractor of Petz Pack, we expect certain safety processes and procedure to be upheld that uphold the reputation of the brand. However, working from home as a Petz Host allows you to be in control of your experience.